Welcome to RPM Group Limited
---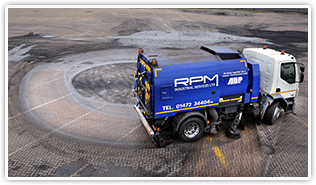 Welcome to RPM Group Limited
RPM is a family run business, established in 1973. We supply a wide range of industrial services to customers along the Humber Bank and associated areas.
We have a team of specialists who are able to provide a wide range of services, including vacuum tankers, road sweepers, high pressure water jetting, industrial labour, demolition, industrial cleaning etc.
With over forty years of experience RPM have completed many successful projects and served several blue chip companies over the years. We deliver a professional and competent service with contracts ranging from a few hundred pounds to several millions.
We pride ourselves on upgrading our equipment frequently to ensure our work is completed to the highest possible standard, with full consideration to the importance of Health & Safety and the relevant documentation required in today's market.
We are located at Riverside Industrial Park on Moody Lane, the former Huntsman Tioxide Chemical Plant, which RPM purchased from HT in 2012 and have now successfully fully de-commissioned, demolished and completed extensive land remediation of the site.
Please do not hesitate to contact us for any further information you may require.